Meet Stuart Anderson, Our Newest Member of the Global Gravity Family!
We are delighted to announce that Stuart Anderson has joined the Global Gravity family. With over 40 years of experience in the oil and gas industry, Stuart possesses a wealth of knowledge and expertise that will undoubtedly make a significant impact on our organisation. So we couldn't be more thrilled to welcome him on board!
Stuart's Impressive Career and Role in Global Gravity
Stuart's career in the oil and gas industry started in 1981 as a trainee engineer in completions and wireline with OTIS, a Halliburton company. As time went by, he gained experience in various completion and well-intervention roles with prestigious companies like Baker, Schlumberger, and Expro. His hard work and dedication paid off, enabling him to work with major operators such as ELF, Shell, Total, and Repsol.
Since 2000, Stuart has been focused on developing private business pursuits within the North African region. Consequently, he secured well services contract work with both IOCs and NOCs. Thanks to his vast work experiences and expertise, Stuart has recognized the numerous benefits and advantages of the TubeLock® system developed by Global Gravity.
In 2022, Stuart reached out to Tom Rasmussen, a former colleague and our COO, proposing business development support for TubeLock®. Fortunately, this agreement has been successful, and Stuart has extended his period with us. Moreover, he has expanded his role as the African Business Developer for Global Gravity. We are confident that his contributions will be invaluable to our continued success in the oil and gas industry.
Stuart recognizes the numerous benefits and advantages of the TubeLock® system developed by Global Gravity due to his vast work experience and expertise. He says that TubeLock® is simple and practical to use, requiring less labour while improving safety and reducing hazards. These technical and safety advantages lead to well-documented cost savings for end users and contribute to environmental benefits. He emphasizes these points when introducing TubeLock® to clients. 
Our Commitment to Delivering Innovative Solutions
At Global Gravity, our commitment is to deliver innovative solutions that are not only efficient but also environmentally friendly. With Stuart's extensive experience and expertise, we are confident that he will play a vital role in helping us achieve our mission. Furthermore, we are excited about the future of our team and the TubeLock® system. We will continue to update you on our developments and initiatives, and we can't wait to share more updates with you soon.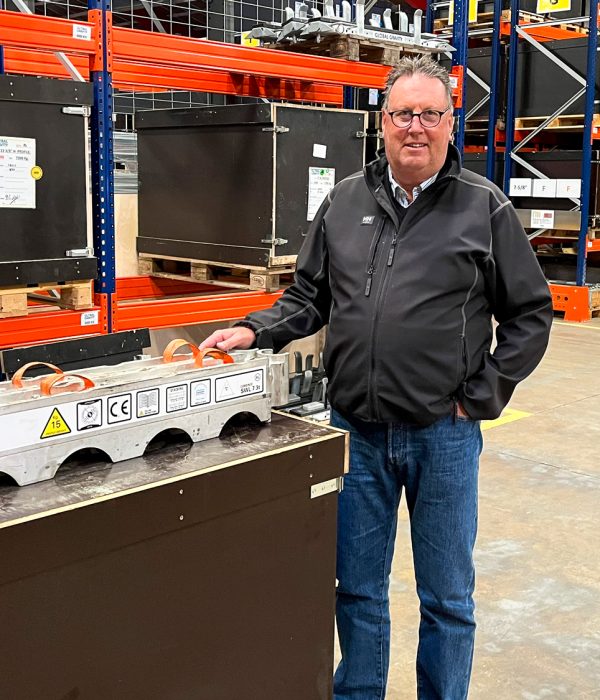 Sales & service manager
business development, africa