Best team AT YOUR SERVICE
Meet the team and get in touch
Our team of dedicated people are our greatest asset. The people you need to talk to all have hands-on experience from your world, meaning they know your obstacles and can competently help you through. Get in touch and see for yourself.
Kenneth is the CEO and owner of Global Gravity, as well as a co-inventor of the TubeLock® TTRS system. He has many years experience within the energy industry and is passionate about the Global Gravity journey. 
Kenneth's many years in the fabrication industry has given him extensive knowledge and experience with solving difficult problems, design and production of all types of steel constructions and machine construction.
He is driven by his core values, which are honesty, loyalty, respect, openness, trust and the joy of his work. It is important for him to find the strengths in every matter and make the best of it for all parties involved.
Tom has over 30 years' experience in the offshore Oil & Gas industry, having lived and worked in various countries such as Egypt, Papua New Guinea, Malaysia, Indonesia, Thailand, Vietnam, Qatar, the UAE, Oman, Denmark, The UK, and Norway to mention a few.
Starting out his career working offshore on drilling rigs for companies such as Baker Hughes (Vetco), Dril-Quip, and Grantprideco: During which time Tom saw many inefficient and unsafe ways of handling tubulars that seemed to be the "norm" and accepted as in that is the way we do it.
Later in life Tom progressed in to junior and senior management roles in which he saw an opportunity to impact and improve the way things are done offshore during not only improved technology and but also mind set changes.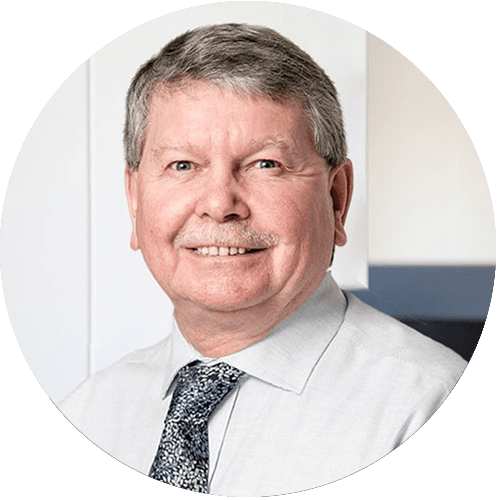 BUSINESS DEVELOPMENT
UK OPERATIONS
Ian McCartney was the Managing Director for a large international service and supply company for the past 40 years which covered the United Kingdom, Denmark, and the Netherlands. He held several other positions including Operations Manager, Regional Product line Manager for Tubular Running Services for Europe and Africa. He also held the position of Sales Manager for Drilling and Intervention services. Furthermore, during his career he was the Vice Chairman for the associate members in the IADC North Sea Chapter.
Ian is very passionate about our goal for safer offshore operations and views the TubeLock® TTRS system as great way forward in preventing injury to people.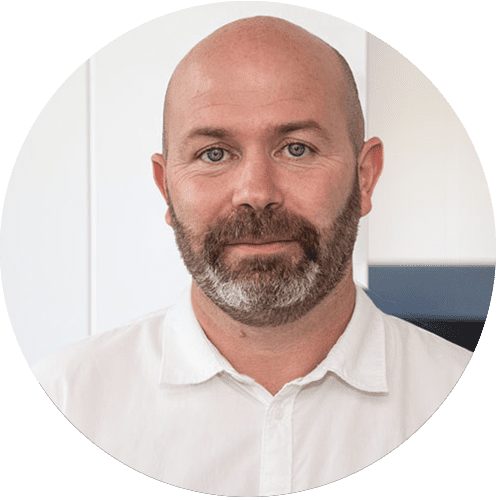 BASE MANAGER
UK OPERATIONS
Dave is overseeing all onshore and offshore activities making sure everything is running smoothly, while also supporting customers and generating sales enquiries in his everyday work.
Being involved in the lifting industry for more than 20 years, Dave has extensive knowledge and experience with different types of lifting gear. Having previously been employed as a country manager for an inspection company based in Qatar.
Dave foresees that TubeLock® TTRS will be seen as the "go-to" system to optimize client´s operations and acknowledged as an essential part of improving safety on offshore operations.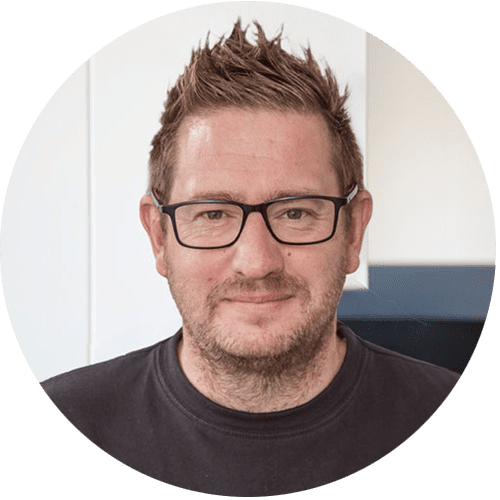 BASE MANAGER
QATAR OPERATIONS
Scott´s primary tasks are to manage the day-to-day base operations in Qatar. He manages train client staff, and conduct quality control of our loadouts, while keeping good communication with the client and Global Gravity Offshore teams regarding pre-planning, ongoing operations, and backloads to the base.
When he first started at Global Gravity, he was put straight to task with his first trip carrying out a trial for Equinor on the Noble Lloyd Noble. Since then, he has also prepared jobs in Germany and Holland where he went offshore to run a job.
Scott is an expert in working with TubeLock® TTRS and is always ready to help you with your next pipe handling job.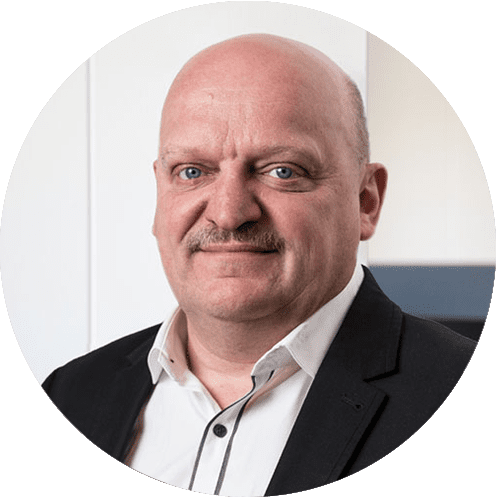 BUSINESS DEVELOPMENT
MAINLAND EUROPE AND NEW TERRITORIES
Kim Christensen started with Global Gravity in 2015 have enjoyed working with this fantastic team over the last 7 years.
He joined Global Gravity because he could see the world-wide opportunity with the revolutionary product TubeLock® TTRS, which has changed the way pipes are handled all around the world.
Kim's has been working in the energy sector for over 35 years, mainly with logistics and shore base activity. At Global Gravity Kim covers the European Market and Middle East today as well as new territories.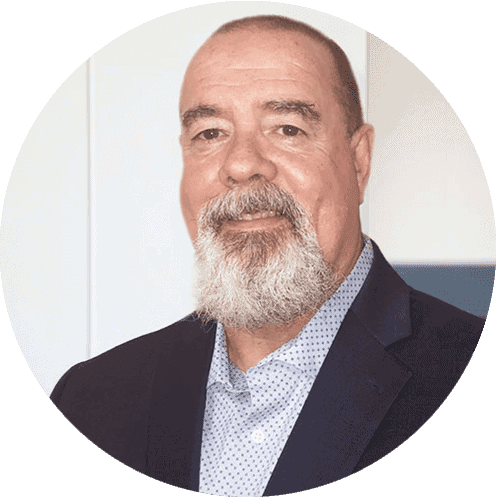 BUSINESS DEVELOPMENT
WESTERN HEMISPHERE
Dave is located in Houston, Texas and is responsible for the business development in North America. He is optimistic about the future for Global Gravity and working hard on expanding the client base in North America.

Dave has great knowledge about the offshore industry and has a history in working with many large oil & gas companies. He sees great potential in the TubeLock system.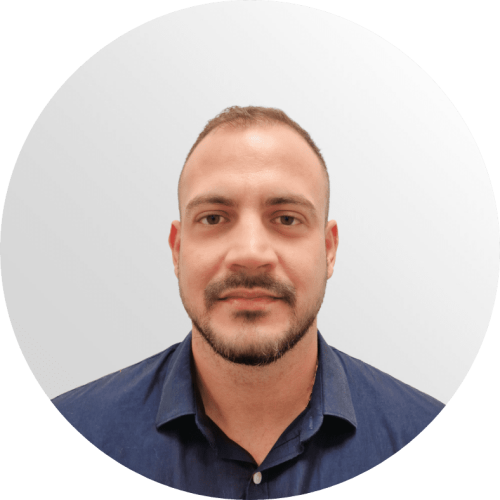 BUSINESS DEVELOPMENT
latin america
Felipe Valentim is based in Macaé, the capital of the oil industry in Brazil. He is our man in Latin America and will work on expanding the client base in this market. He is a young and optimistic man that sees a bright future for Global Gravity and TubeLock TTRS in Latin America.
He has over 16 years of experience onshore and offshore. He started his career as an offshore mechanic and later switched and worked as part of a drilling team and as an onshore operation planner.
Former Shore Base Logistic Supervisor, Jerry Holstein, has experienced first hand how TubeLock has changed pipehandling both on- and offshore. Jerry worked as for a major Oil and Gas operator at various locations around the world. With years of experience in the offshore industry, Jerry Holstein is considered quite an expert when it comes to pipe handling.
Jerry has used various types of pipe transportation systems, including both wire slings and TubeLock® TTRS. One of the advantages Jerry points out when using TubeLock instead of wire slings is the reduced interaction between people and pipe handling which greatly reduces the risk of person injuries.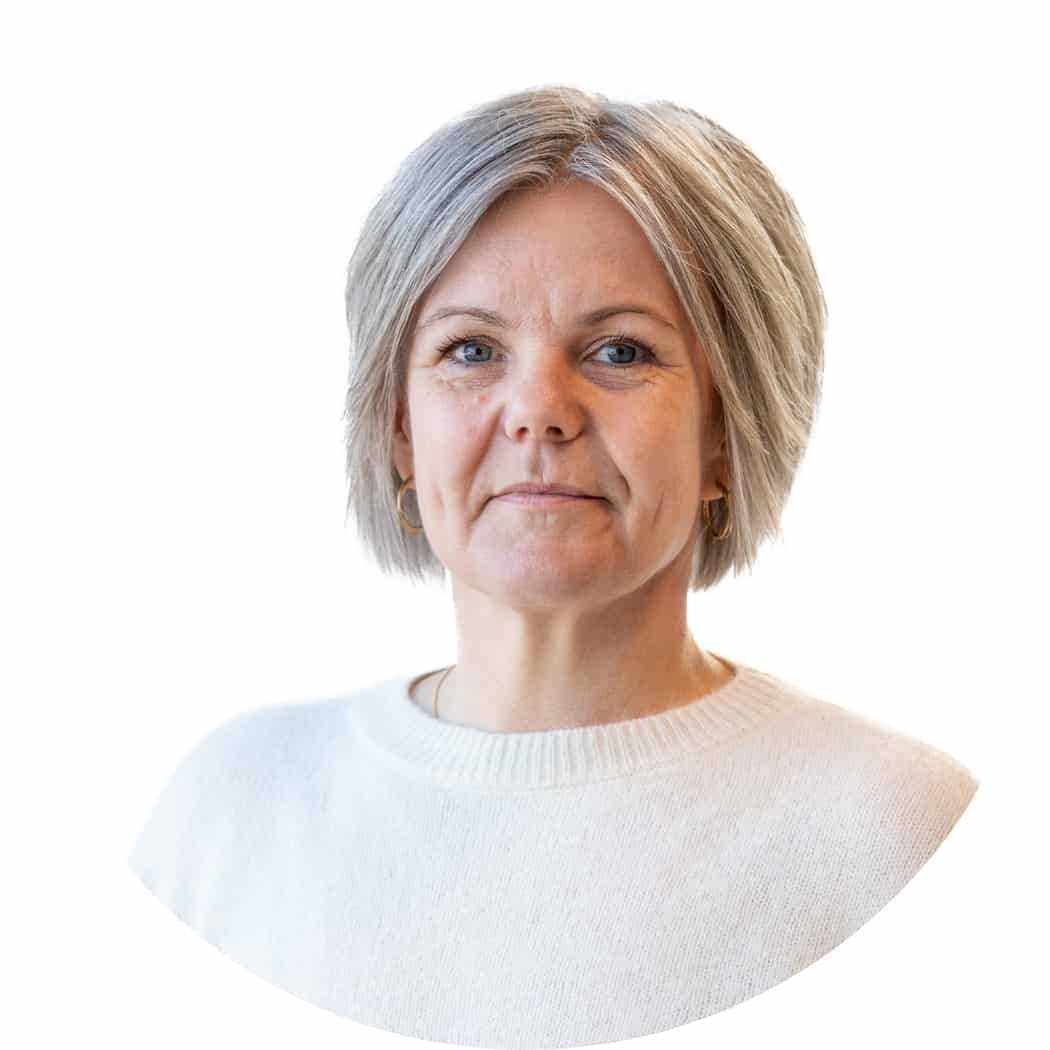 Administrative Project Coordinator
Jane has several years' experience from the offshore industry, in a coordinating role doing cross-organizational tasks. She knows that the devil is in the detail and has the ability to comprehend technical issues from a non-technical perspective.
The mix of operational problem-solving tasks and facilitation of processes and projects is what drives her and with a positive attitude and high service mindedness, Jane will support her colleagues in running the growing portfolio of projects around the world.
Behind our experienced service and support team, is many dedicated people, who ensure that our – and your – operation run smoothly. Our people are our most important assets and we work tirelessly to ensure that everyone enjoys being a proud member of the Global Gravity team.
Get to know us - and become part of the journey for better offshore operations
Vision is one thing - making it a reality is the true test. We are entirely committed to the task of making offshore operations safer for the crews - and better for our shared environment.