Tubular Transport Running System TTRS®
Not all frame systems are created equal. At Global Gravity, we invented the world's first Tubular Transport Running System (TTRS), TubeLock® – a system used not just for transport but for handling your pipes right up until they go into the well.
At Global Gravity, we are committed to safety on a global scale. Using our system reduces CO2 emissions, as handling time is significantly reduced, meaning less polluting operational time for both cranes and supply vessels. On backload, our system is packed neatly, taking up less space on the supply vessels, again meaning less polluting trips back and forth.
The oil industry must reduce its CO2 emissions by an incredible amount before 2030, and though using our system won't fix it all, it is the easiest step in the right direction. Order today and be operational tomorrow.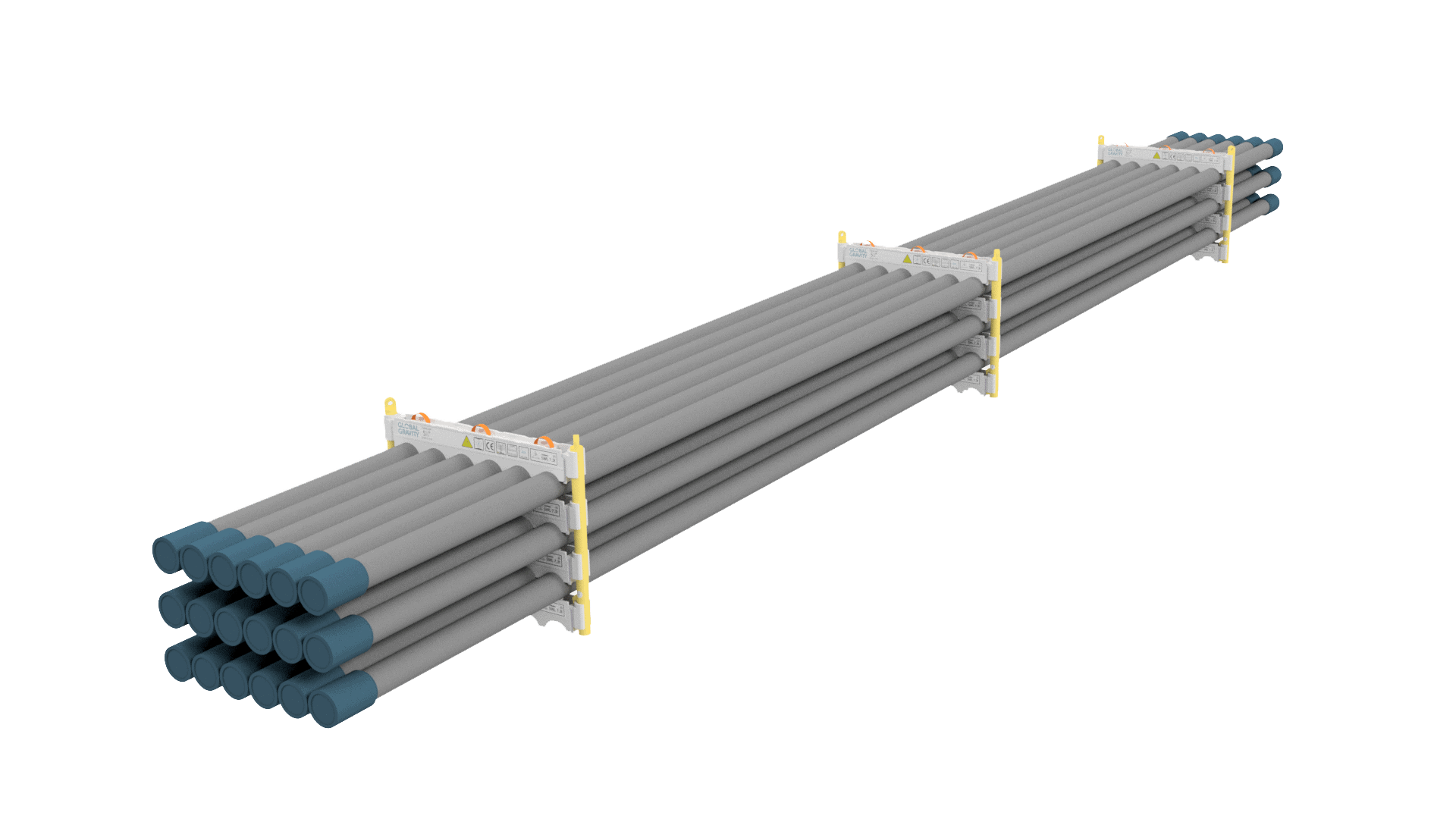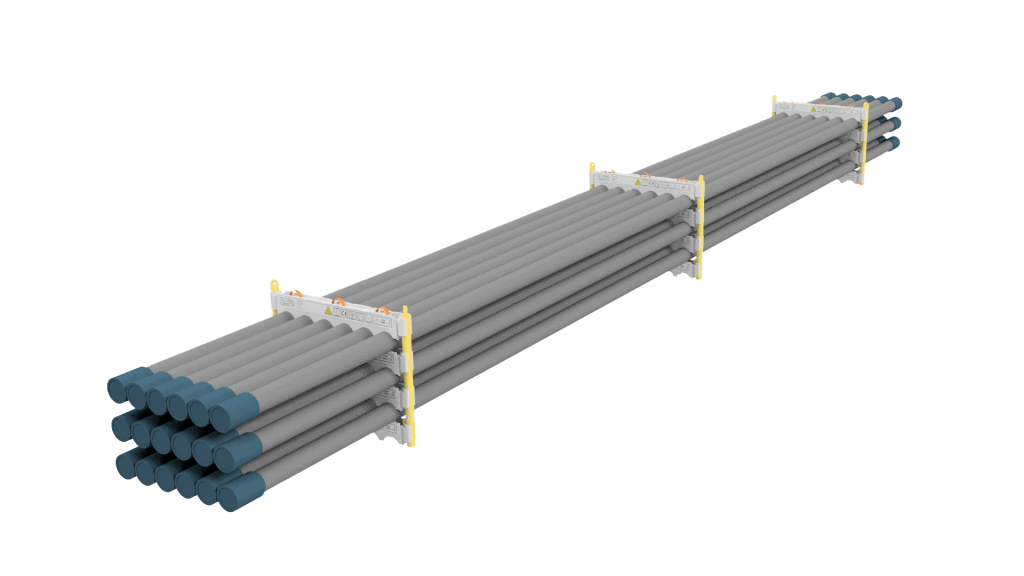 Improve safety, save money, time, and reduce CO2 emissions
The task was simple for us: Improve pipe handling safety offshore. What we didn't expect was that safety was just one of the benefits our customers experienced. The feedback we get is astonishing, as customers report significant savings in time, money, and carbon emissions, in addition to improved safety. And all because of a better frame handling system.
Yes. It sounds too good to be true, but it is quite logical and straightforward. So check out the illustration video for a more in-depth understanding of why the TubeLock® TTRS system is a game-changer.
Safe working - and much more
Our goal is clear: We want safety for all personnel involved and at the lowest possible cost to the environment. We take our responsibility of providing a safe solution for the offshore industry very seriously. Please read about our safety vision.
TubeLock is the future of pipe handling - but you don't have to wait
Use TubeLock® TTRS for any type of pipes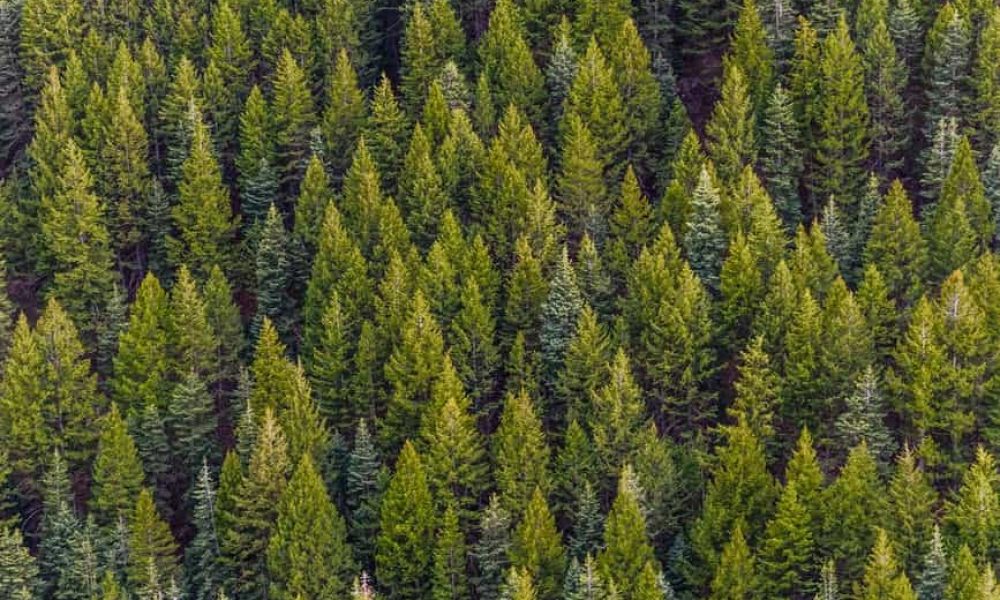 Reduce your CO2 emissions automatically
Reducing your carbon footprint is no easy task – especially not for a drilling operation. That is why it makes perfect sense to make the simple adjustment of just switching your pipe transport method in order to automatically reduce your emissions with countless crane, boat and rig hours while simultaneously improving efficiency and reducing waste.  
Certified and with you all the way
We know that time is money, and one of the biggest worries big companies have when switching out the old ways is that new systems are hard to learn and costly to install – both because of errors in first use and retraining the crews.
You won't find that problem with TubeLock® TTRS. Our system is ready to go and easy to use. We have extensive training videos showing you and your people how to operate the system effortlessly, and you are guaranteed to save time, even at first use. We know this because that's the feedback we have received from our clients.