HSEQ – Health, safety, environment and quality
Constantly improving our HSEQ performance
As a supplier of a system that enables tremendous safety improvements for our customers, we take HSEQ immensely seriously in our organisation. 
You can read all about our certifications, safety benefits and environment here on our website, and if you have any questions, never hesitate to get in touch.
Workplace transparency and safety
The key to achieving HSEQ success, in our opinion, is a strong culture where all employees are committed to working together to prevent incidents and take responsibility for a good physical, mental, and social working environment. This is what we nurture at Global Gravity. 
Based on the idea that all events can be avoided, we are dedicated to creating an atmosphere free of incidents and taking appropriate measures to safeguard our employees' health and safety. Moreover, we actively take steps to reduce the environmental impact of our production activities.
By always integrating HSEQ into our regular activities, we will succeed in this.
Our HSEQ goals for 2023 are:
Zero accidents with TubeLock
Waste reduction and sorting
Personnel safety – Zero incidents and accidents
Zero Lost time injury
Maintain our quality certificates
Use of chemicals reduced to a minimum
What does this indicate for our staff members?
Serve as an example for others by exemplifying positive HSEQ practices.
Contribute to a healthy workplace and productive interactions among coworkers.
Report any observations or experiences that have an impact on the workplace's safety.
Only utilize machinery that has been approved by laws and regulations.
Can join a trade union and be a safety representative
Follow the training they have received when using any work items they were given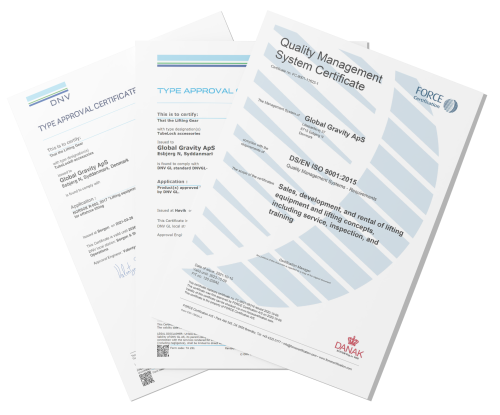 Our TubeLock® TTRS system has been through very harsh tests to demonstrate its strength and document the certified handling. The design is patented and has DNV approval, according to Lifting Appliance DNVGL-ST0378. 
HSEQ and certification are cornerstones in the offshore industry and a constant focus in our operation. Our HSEQ and certifications are the sums of the knowledge and experience we learn from these tests.
Our goal is clear:
Safety benefits for all
We want safety for all personnel and the environment at the lowest possible cost. At Global Gravity, we invented TubeLock® TTRS for the safety of the personnel involved. Many of our employees have seen first-hand the dangers of the traditional pipe handling methods offshore. Using a reusable system like TubeLock is a far safer and more sustainable way to improve your logistics and efficiency compared to the massively wasteful and dangerous methods of slings and baskets.

Learn more about why you need to make the switch.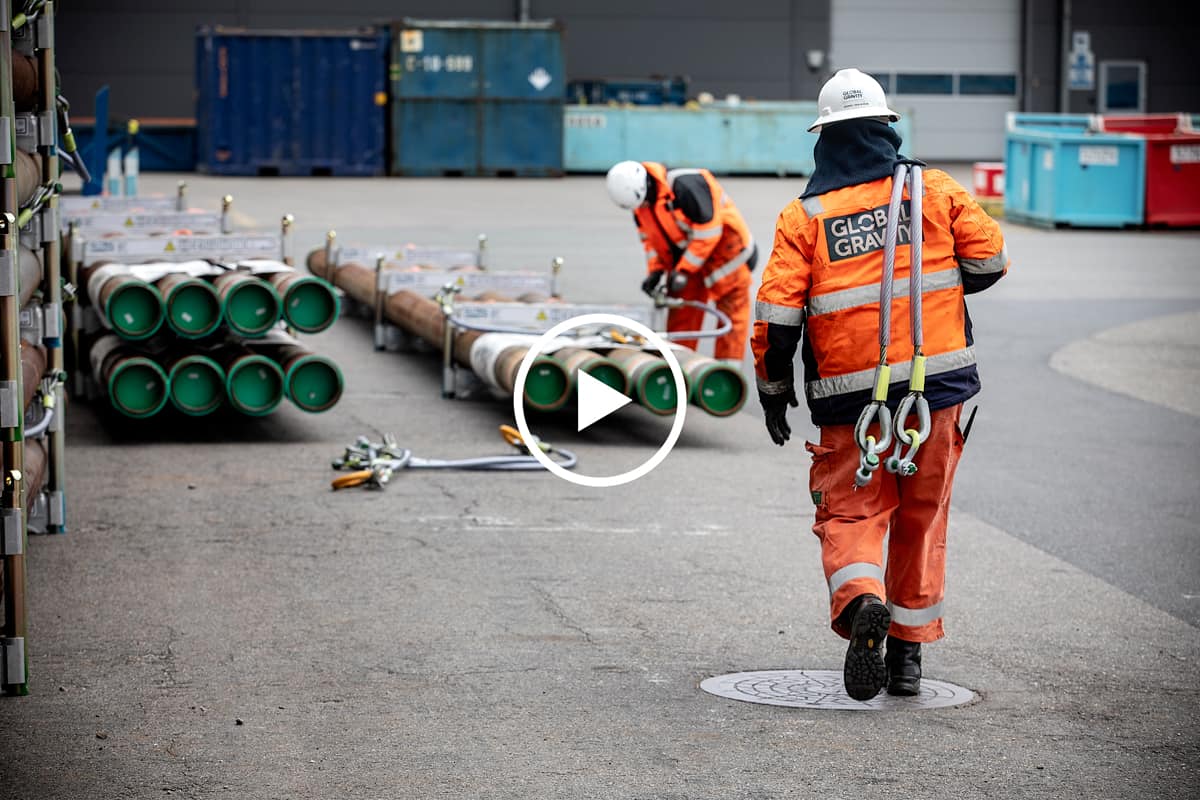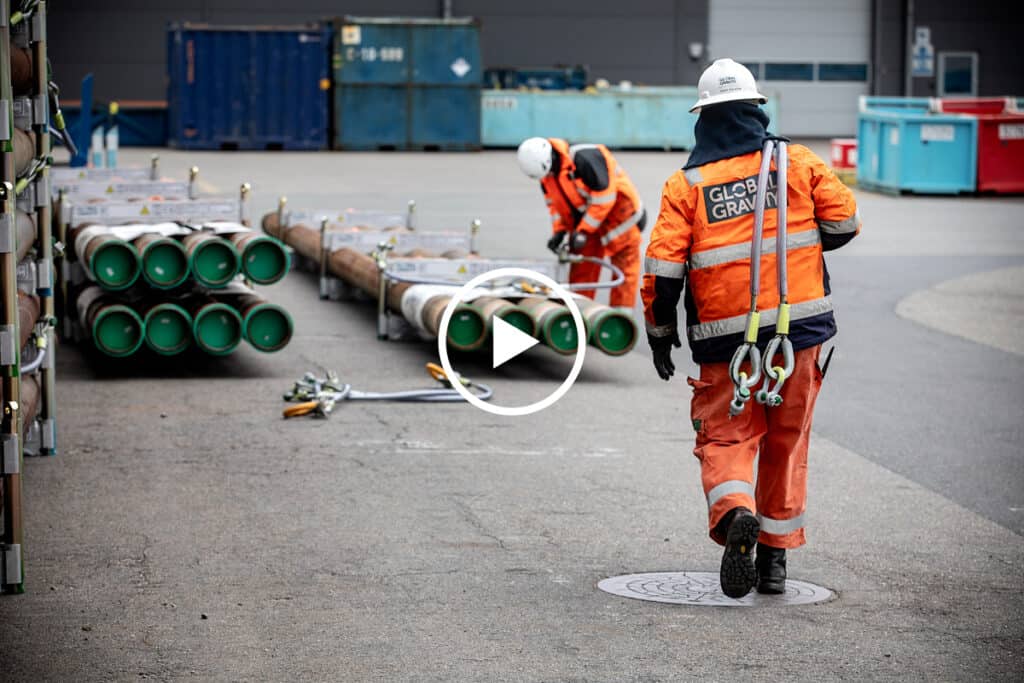 Training videos to put your mind at ease
Our extensive training videos will show you and your crew how to easily operate the TubeLock system, both onshore and offshore. The library contains videos that explain in detail all you need to know about TubeLock and even more.
You won't find a problem with TubeLock® TTRS. Our system is ready to go and easy to use, and we guarantee you time-saving even at the first use. We know this because that's the feedback we have received from our clients.