Constantly improving our safety and quality
As a supplier of a system that enables tremendous safety improvements for our customers, we take HSEQ immensely serious in our organisation. 
You can read all about our certifications, safety benefits and environment here on our website and if you have any questions, never hesitate to get in touch.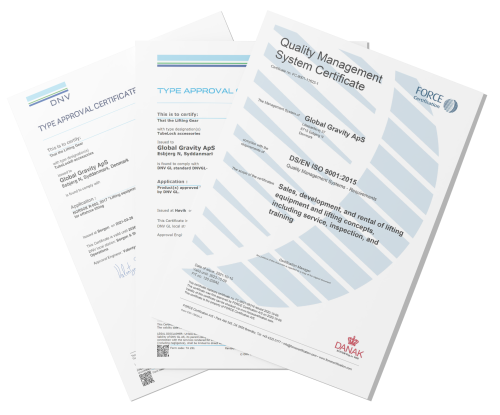 Our TubeLock® TTRS system has been through very harsh tests to demonstrate the strength and document the certified handling. The design is patented and has a DNV approval according to Lifting Appliance DNVGL-ST0378. 
HSEQ and certification are cornerstones in the offshore industry and a constant focus in our operation. Our HSEQ and certifications are the sum of the knowledge and experience we learn from these testings.
Our goal is clear:
Safety for all
We want safety for all personnel and at the lowest possible cost to the environment. At Global Gravity we invented TubeLock® TTRS for the safety of the personnel involved. Many of our employees have seen first-hand the dangers of the traditional pipe handling methods offshore. Using a reusable system like TubeLock is a far safer and more sustainable way to improve your logistics and efficiency as compared to the massively wasteful and dangerous methods of slings and baskets.

Learn more about, why you need to make the switch.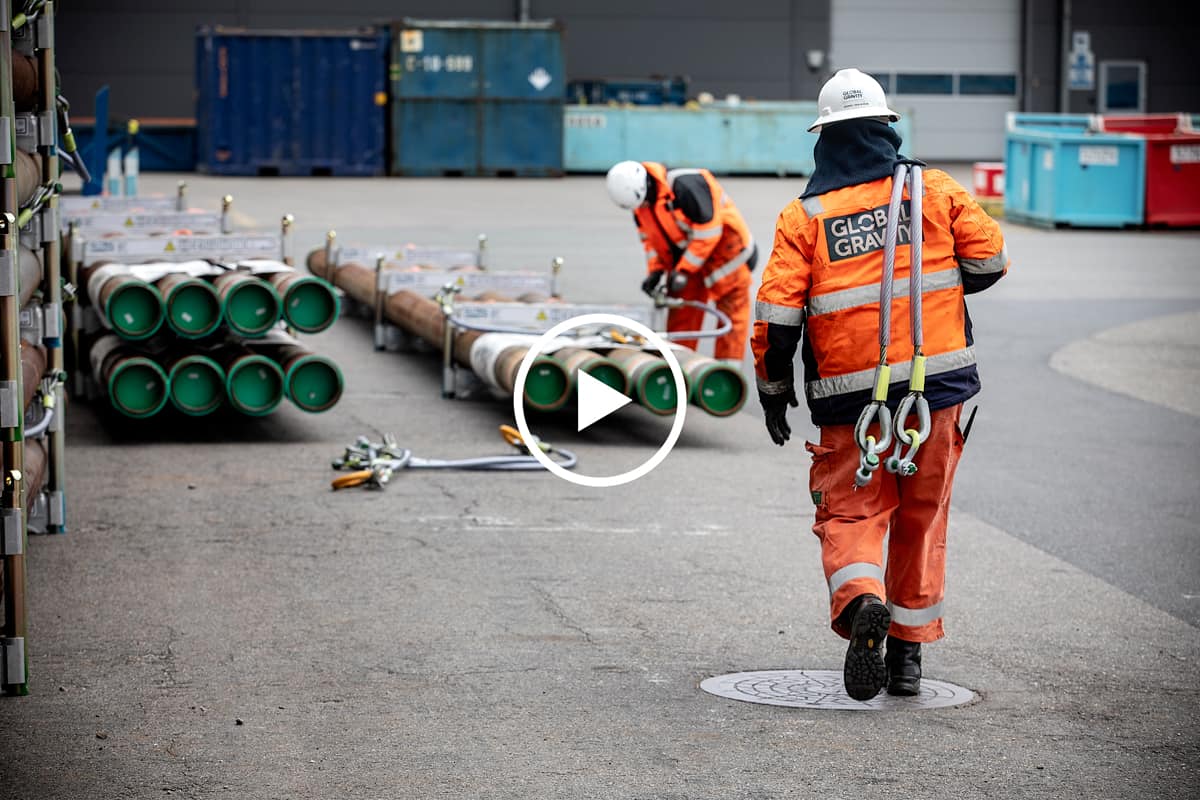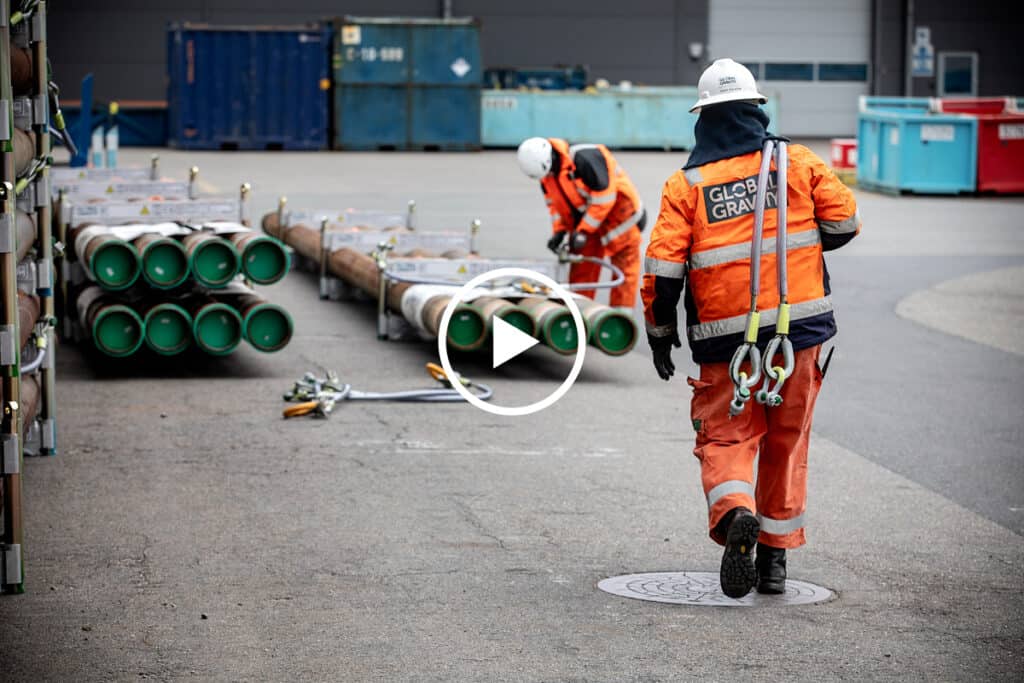 Training videos to put your mind at ease
We know that time is money and one of the biggest worries big companies have, when switching out the old ways, is that new systems are hard to learn and costly to install – both because of errors in first-use and retraining the crews.
You won't find that problem with TubeLock® TTRS. Our system is ready to go and easy to use. We have extensive training videos, showing you and your people how to easily operate the system and you are guaranteed to save time, even in first-use. We know this because that's the feedback we have recieved from our clients.