Global Gravity is honoured to announce that TubeLock® TTRS this year has been selected as one of the three nominated parties for the annual Danish Offshore Safety Award. The winner of the award will be announced at the Task Force Zero Conference at Music Hall Esbjerg on May 19th 2022.
TubeLock® TTRS is an innovative system for transporting and handling pipes in the offshore industry. The system allows for safe transport as the pipes are securely fastened in the frame system, eliminating the risk of mid-air relocation that might trap fingers and injure crew members, as is, unfortunately, a quite regular occurrence when using, for example, slings for tubular transport.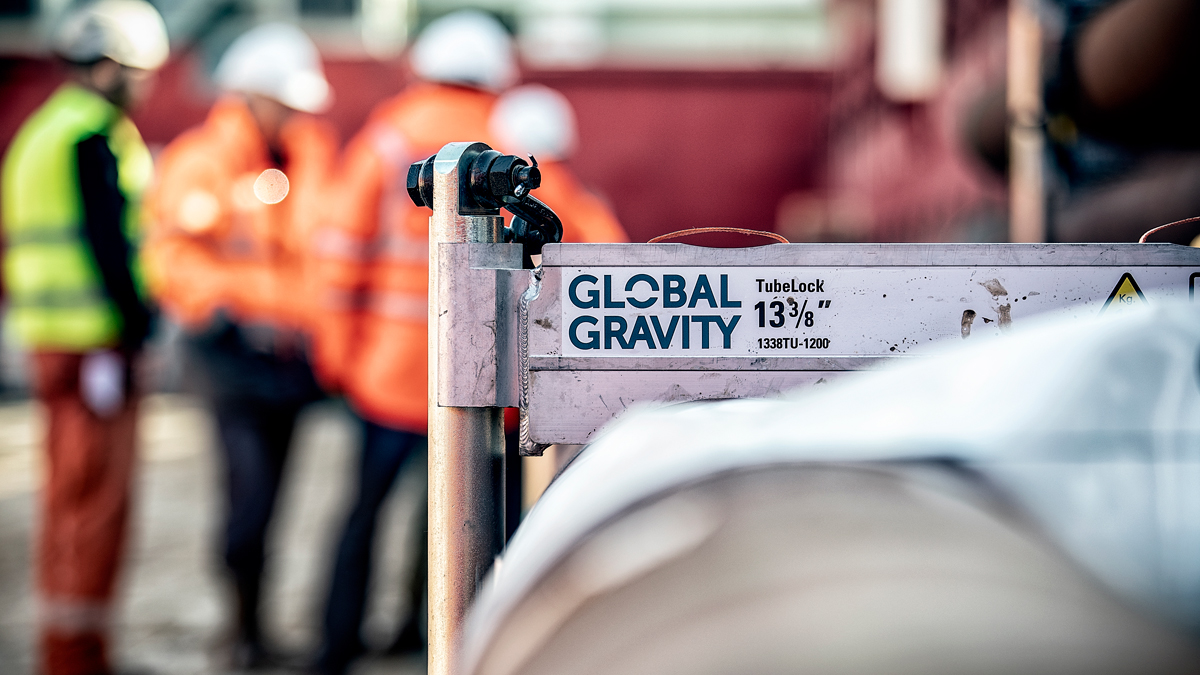 Reduce number of crane-lifts to half
The nomination reads:
"There are great dangers associated with crane lifts and many operations have started looking intensely at improving crane safety, which is paramount. What Global Gravity offers is arguably even better when it comes to safety: cutting the risk in half by limiting the number of lifts needed."
Global Gravity invented the TubeLock® TTRS system for the safety of offshore personnel, as many from the organization have a background offshore.
A former offshore crane operator, now Field Supervisor at Global Gravity, Lars Jakobsen has handled hundreds of drill pipes, tubing and casing, which in most cases are handled in a process that is both inefficient and associated with great risk, as the heavy loads are rolled out, stacked and bundled with 10- to 12-metre-long steel wires. But he has also experienced the benefits of the TubeLock® system, which was implemented while he worked on the Maersk Resolve rig.
"As a crane operator, I saw TubeLock® make a monumental difference to the working environment and to our safety. Every day, the crew work in harsh conditions, exposed to wind, cold and noise in a very challenging working space. There is a great risk of injury to people and damage to equipment. It is not far from the walkway to the edge, and bulldog clamps and tools have been dropped on several occasions", says Lars Jakobsen.
At Global Gravity we have received formal numbers from customers using TubeLock® that they are saving at least 50% of their crane lifts. From another customer, we have verbal confirmation, that the system is saving them upwards of 80% of lifts.
Money talks
The nomination is a tremendous acknowledgement and is greatly appreciated, as the industry too often deprioritizes pipe handling safety in favour of "the usual way," according to Global Gravity CEO, Kenneth Hagelskjær.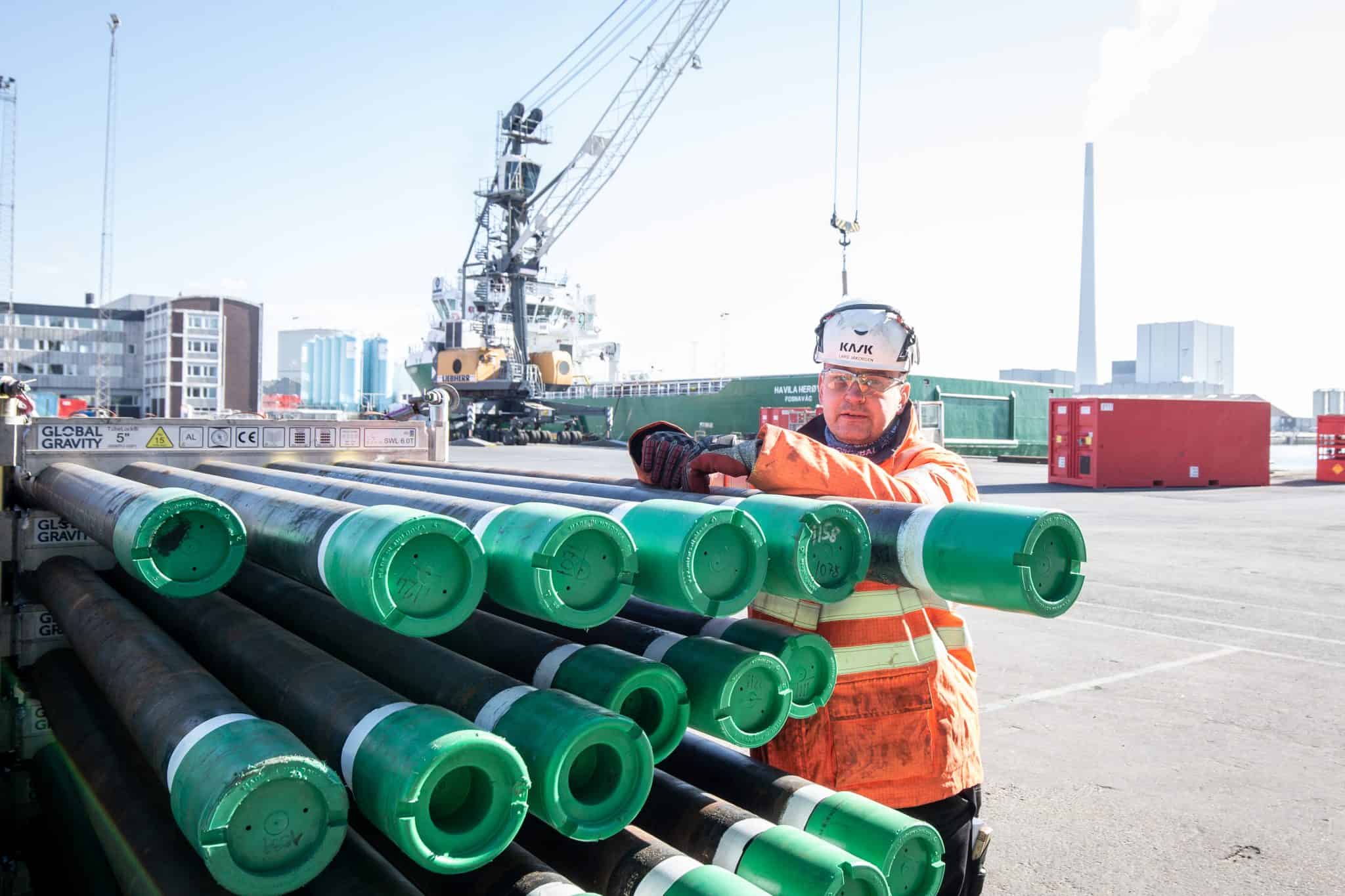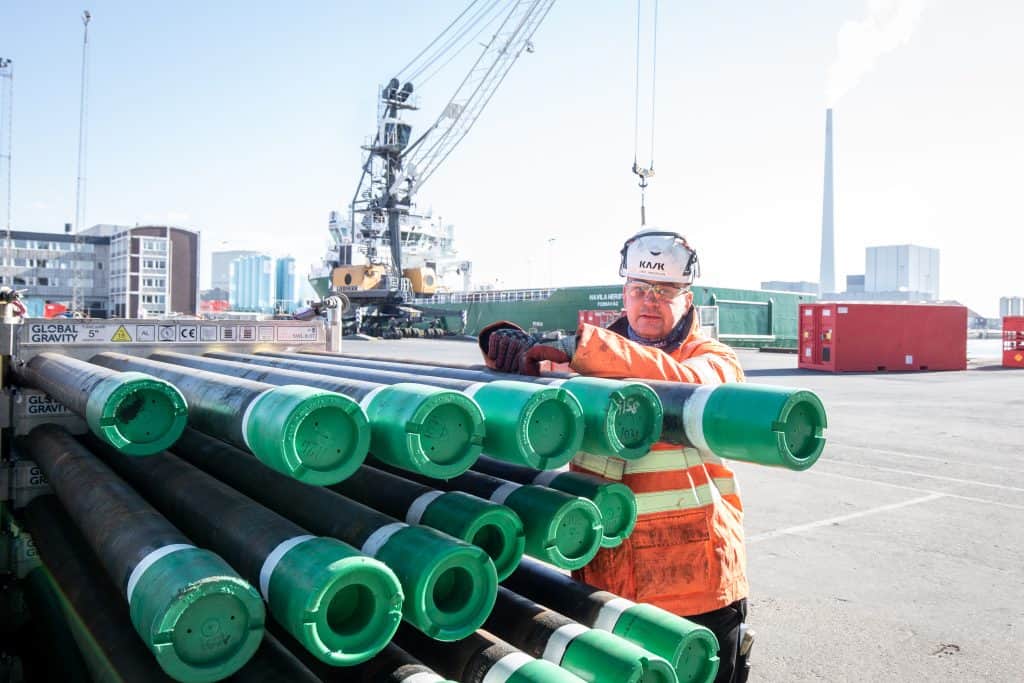 "Our TubeLock® TTRS system has made a tremendous difference on the rigs that have implemented it. We know this because of the extensive feedback we receive from our customers. We have a great many local ambassadors on several rigs, yet they are having a tough time convincing their organizations in the offices to abandon unsafe transport methods, simply because of perceived economics," says Kenneth Hagelskjær.
It is no secret or surprise, that finances play a major role in any corporation. At Global Gravity we are no stranger to the tight budgets our customers face, as we occasionally face the reply, that TubeLock® TTRS cost more than slings for tubular transport. That is, however, a grave misunderstanding, says Kenneth Hagelskjær.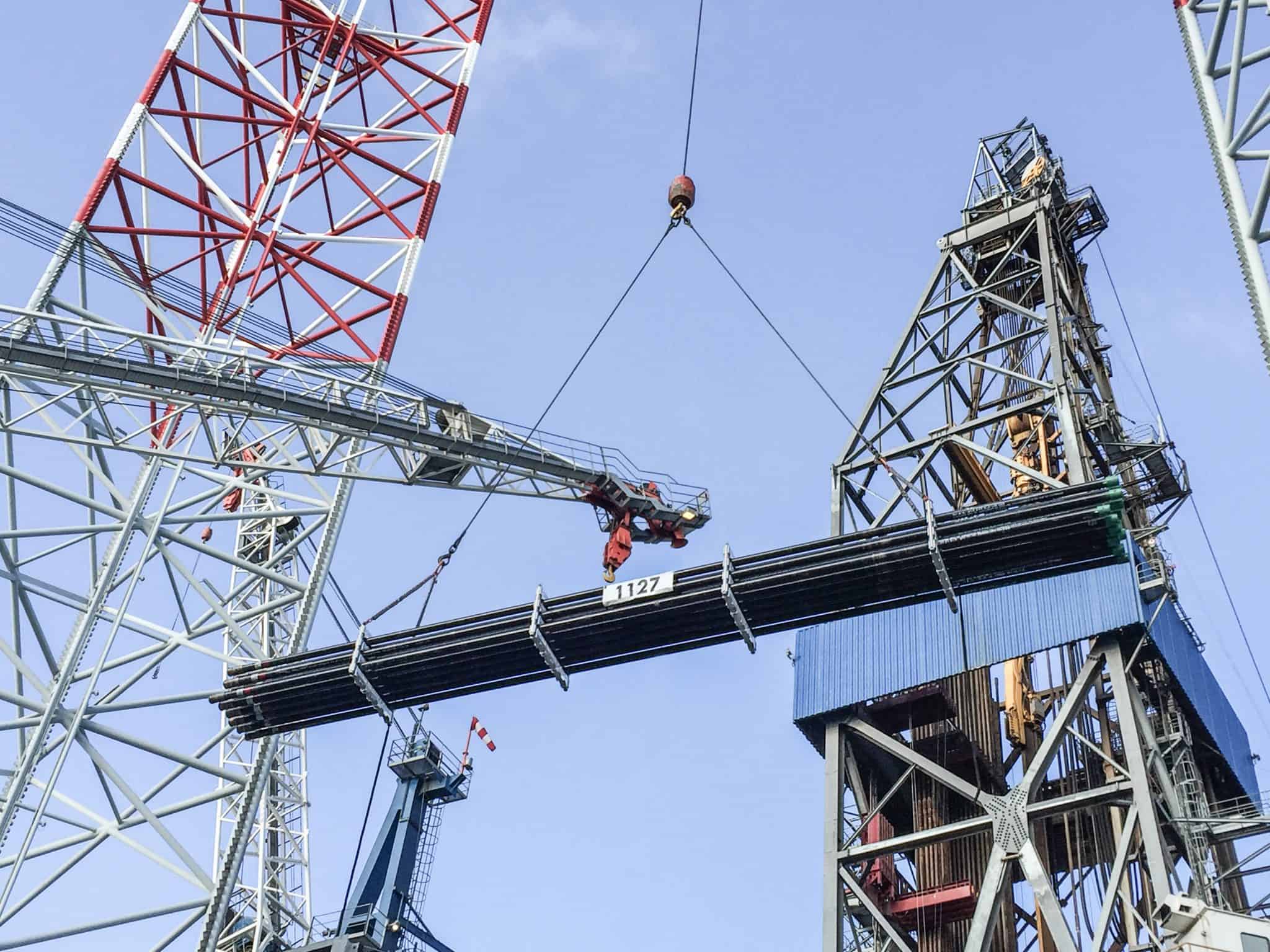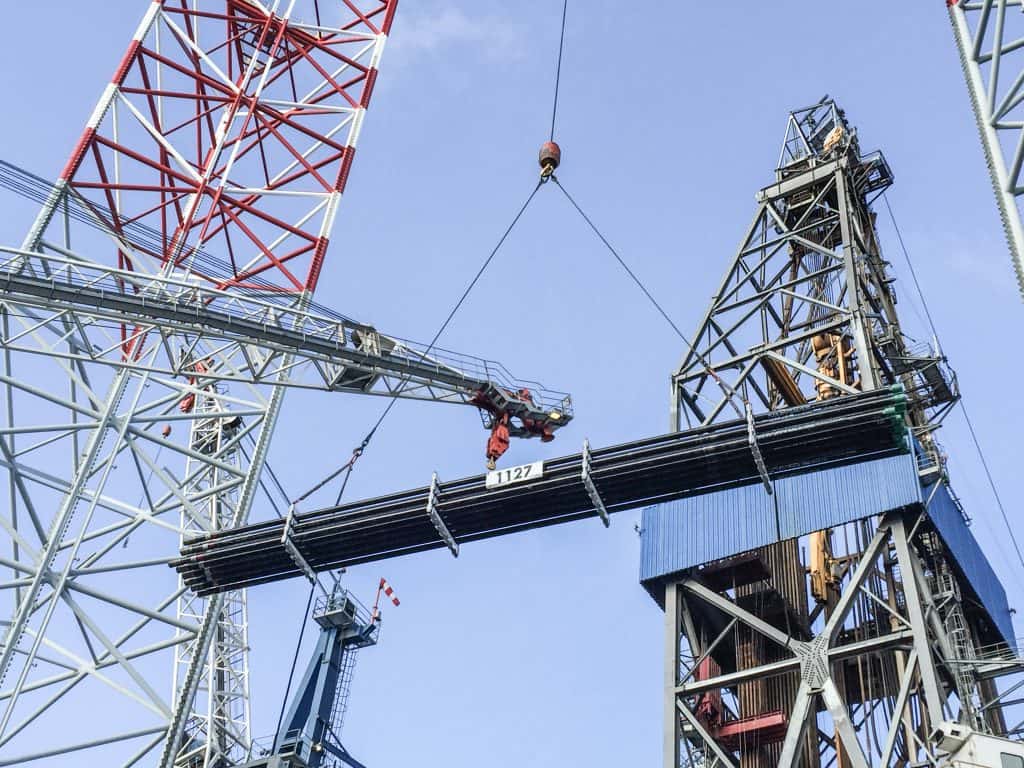 "TubeLock® TTRS actually saves our customers money. With the system, customers cut their crane lifts in half, saving both fuel and time. Boat hours are severely reduced because of the exceptional efficiency TubeLock® TTRS offers and because the system allows for pipes to be moved directly from boat to pipe deck, the operation moves so much faster, saving even entire rig-days in the end. TubeLock® is not an expense – it is a money saver," says Kenneth Hagelskjær.
At Global Gravity we firmly believe that in today's day and age, there is absolutely no reason for a crewmember to be injured or killed during tubular handling. The TubeLock® TTRS system saves money, time and CO2 and can be implemented tomorrow. There is no logical reason, not to make the switch to ensure a safer environment both onshore and offshore, so everyone can return home safely at the end of their shift.
There have been zero accidents reported using TubeLock® during the time the product has been on the market – 10+ years.
The TubeLock® system is currently in use on drilling rigs all around the world, and it is the ambition of Global Gravity, that the TubeLock TTRS system will be the standard for tubular transport and handling in the future.
TubeLock® TTRS was also nominated for the award back in 2012.
The Danish Offshore Safety Award
The purpose of the Safety Award is to support good examples of safety vision and/or behavior. The annual "Danish Offshore Safety Award" will be awarded to a person or an organization/company: Inspiring and motivating companies or colleagues to increase their safety focus; Improving safety collaboration by sharing knowledge and lessons learned; Making observations that lead to great safety improvements; Doing the right actions trying to save a person in an accident; Saying stop and performing an intervention.
"TubeLock® drill pipe handling system is nominated for making a monumental difference to the working environment and to safe drill pipe handling."
Learn more on danskoffshore.dk and join us at the Task Force Zero Conference 2022.